Refresh, Renew, and Restore Your Carpets With Micks Carpet Cleaning Melbourne
Micks Carpet Cleaning Melbourne is known for being home-friendly and reliable for all carpet cleaning issues. We are the most experienced team serving the entire Melbourne and surrounding suburbs including Ballarat, Mornington Peninsula, Geelong, Yarra Valley, Dandenong Ranges, and Camberwell for more than 25 years. We are the experts holding Certificate III in Carpet Cleaning Operation offering affordable services.
Moreover, our experts are skilled in cleaning all types of carpet fabrics Nylon, Polyester, Cotton, Olefin, Acrylic, Wool, and Silk. Our carpet cleaning assistance is proportional to improved indoor air, zero allergens and germs, no odours and stains, and improved aesthetics and life.
People show their trust in Micks Melbourne carpet cleaners for our commitment to quality and customer satisfaction. You can rely on our specialists to offer customer-friendly service. Additionally, we amaze you with free and honest quotes. Reach out to us anytime.
Enjoy 10% Additional Off This Month
On Every Booking in Melbourne
Our regular and first 100 new customers can enjoy the benefit of 10% Additional Off this month. This is valid for certain days only so do not miss the opportunity to grab the best cleaning services in the town at the lowest prices. Additionally, you may get some extra services(T&C apply).
Why Choose Us For Carpet Cleaning In Melbourne?
Quick Ready Cleaning Facility ☑
We have carpet dry cleaning systems that make your carpets quickly ready for use.
Perfect For Stain Removal ☑
Our cleaning system is perfect for stain removal. We can remove more than 20+ types of stains.
Residue-free Cleaning ☑
By the end of the process, you will not find any chemical residue left on your carpets.
Smell-free Carpet ☑
We follow a process that leaves your carpet smell-free. You will sense no smell from your carpet.
Carpet In Its Shape ☑
Your carpet won't be stretched or wrinkled by our cleaning methods, we leave your carpets in good shape.
Begin With Vacuuming ☑
We thoroughly vacuum-clean your carpets before beginning the wet cleaning process.
The Best Home Carpet Cleaning Company in Melbourne
End Of Lease Carpet Cleaning
Your rented carpets require professional cleaning of the level we deliver in your area. You can always remember us for the last-minute end-of-lease carpet cleaning Melbourne services. We have a cleaning process that makes landlords happy and satisfied. We have helped thousands of tenants get 100% bond money.

---
Residential Carpet Cleaning
Our carpet cleaners have good experience in working with residential carpet owners and solving their problems. The services that are in demand are:
Upholstery Cleaning
Tile and Grout Cleaning
Mattress Cleaning
Curtain Cleaning
Pet Odor Cleaning
Stain Removal, Spot Dye
Commercial Carpet Cleaning
We have an equal level of experience and skill in cleaning commercial and industrial carpets. We have an ideal cleaning process for all carpets.
Commercial Premises
Eateries, Restaurants, And Hotels
Shops And Malls
Hospitals And Clinics
Kid's Healthcare Centres
Manufacturing Industries
Our Exclusive Range of The Best Carpet Cleaning Services in Melbourne
Steam cleaning is important to kill bacteria and germs and soften and loosen the embedded dirt. Our experts use hot water and steam cleaning techniques to eliminate stains and germs. Additionally, during carpet steam cleaning we use powerful steam cleaners to give effective results.
Do you want quicker carpet cleaning and drying? Then carpet dry cleaning is the best service for you. Our carpet cleaning professionals are using advanced machines for dry cleaning carpets. We ensure that we are using eco-friendly solutions for all dry cleaning services.
Our carpet cleaning services also include stain removal. We ensure to eliminate the toughest stain from your carpet. Moreover, we send trained specialists to remove stubborn stains. Additionally, our experts remove bacteria during carpet stain removal.
Carpet Mould Removal
For mould removal, steam cleaning is the best option. Our professionals use advanced steam cleaning techniques for carpet mould removal. Our carpet cleaners know mould and its properties deeply so it's easy for us to get rid of moulds. Feel free to call us!
Carpet Deodorization and Odour Removal
A bad smell makes a home atmosphere unhealthy and unpleasant. That's why we offer carpet deodorization and odour removal services. Furthermore, our experts offer same-day service in Melbourne for carpet deodorization.
Carpet Sanitisation Service
Hire our carpet sanitisation service that has the power to kill germs and allergens without using harsh chemicals. Have no worries! Our professionals offer the best carpet sanitisation service. This service is a saviour for carpet owners having kids and pets as we see there more germs.
Our Specialist Can Eliminate Different Stains from Your Carpet
We specialized in carpet stain removal and treatments and removing all stains. Moreover, we have safe solutions for eliminating stains from your carpets. Additionally, we use a hot water extraction process for removing stains. Thus, some stains our experts can remove are:

Coffee spills

Nail paint

Dirt/Mud

Food colour

Red wine

Ink

Pet urine stain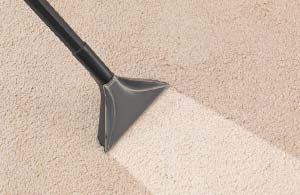 Therefore, for stain removal do contact our home carpet cleaner.
Get Effective Domestic and Office Carpet Scotchgard Protection
Carpet cleaning is always important for a safe environment. Therefore, our carpet shampooing team uses advanced Scotchgard protection. Moreover, for carpet treatment protection, we have a specialist. Thus, by carpet stain protection we save your carpet from dust, dirt, etc. Our carpet cleaning Melbourne experts provide Scotchgard protection safely. Even though our carpet fabric protection is safe for your kids. Thus, for home and office carpet Scotchgard service, call us.
Our Carpet Cleaning Process is Always The Best for All
Pre-Inspection
Before carpet cleaning, we provide pre-inspection to you. In this, we remove your furniture and identify stains and dirty areas on your carpet.
Pre-vacuum
We use the pre-vacuum method for removing dirt and dust from the surface. Thereby, making an easy and safe process for stain treatment and steam cleaning carpets
Stain Pre Treatment
Our carpet cleaners will use stain treatment, according to the inspection. Thus, our stain treatment is safe. We use different approaches for different stains.
Steam/Dry Clean
Then, our carpet cleaning Melbourne team will progress the process with hot water extraction and steam cleaning for deep cleaning. In this step, we ensure that your carpets have no stains, dirt, germs or odour. Our experts also help with carpet drying. We will remove cleaning residues and wetness from the carpet and place the carpet for drying. Do not walk on the wet carpets. 
Final Check
One of our experts check with you if the result is as per your expectations. If required, we can take action for your satisfaction.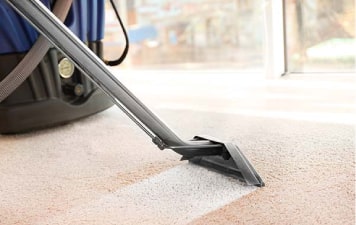 The Best Home Carpet Cleaning Company in Melbourne
More About Micks Carpet Cleaning Melbourne 
Micks Carpet Cleaning is a registered and locally owned company that serves Melbourne and the surrounding suburbs of Melbourne with top quality and eco-safe products. We are the one such option among all that you can trust for human and pet-friendly service. We have a skilled and trained onsite and offsite professional team to help you anytime. Furthermore, our experts make sure to provide safe service to your residential apartment or offices and commercial places. So, if you are looking for a local carpet cleaner near you in Melbourne just give us a call.
Same Day and Emergency Carpet Cleaning Service in Melbourne
Are you looking for same-day carpet cleaning? Are you also searching for emergency carpet cleaning services? Then you are at the right location for same-day cleaning. Our experts arrive at your house on time for service. Moreover, we also know the importance of clean carpets. That's why our specialist provides emergency services. Additionally, our latest tools save you time during service. So, feel free to contact our deep carpet cleaning service in Melbourne.
What Makes Us The No. 01 Carpet Cleaning Company in Melbourne?
We are best at delivering services additionally, we offer service to both domestic and commercial properties. Thus, some other reasons for hiring us for services are:
We are the experienced carpet cleaners in Melbourne
Our professional use child, family, and pet-friendly solution
We are certified as carpet cleaning technicians for services
The carpet cleaner staff is honest and customer-friendly
Provide affordable and cost-effective carpet cleaning service.
Available during public holidays and weekends.
Our Pricing For Carpet Cleaning Melbourne Services
We charge our customers based on their needs. Some common factors like carpet types, conditions, stain types, smells, allergens, carpet area and the need for additional services are considered while calculating the final bill. To know about our special discounts and offers or Get A Free Quote, you can contact us now. We share prices after knowing your carpet cleaning needs. So, feel free to contact us for a deep carpet cleaning service in Melbourne.
Why is Carpet Cleaning Necessary For You in Melbourne?
House carpet or office carpet faces wear and tear without regular cleaning and maintenance. Professional carpet cleaning can make this more useful. We hear from every 7-8 customer out of 10 customers about significant health benefits from carpet cleaning. Here are some important reasons why you should consider carpet cleaning:
Increase Your Carpet Life
Regular carpet cleaning automatically increases your carpet life. It can effectively clean all dirt, stains, odours and germs from carpets.
Home-environment Healthier
Effective carpet cleaning contributes to a healthy home environment. Moreover, professionals save you from allergens and skin diseases.
Removal of Bacteria/Dust
Carpet cleaning is the best way to eliminate dust. Moreover, experts also remove unwanted bacteria from your carpet completely.
Enhances the Appearance of Your House
A clean carpet is one of the most furnishing assets of your house. Carpet cleaning makes your room look good.
Micks Carpet Cleaning Melbourne
422 Collins St, Docklands VIC 3008
Call at 03 4050 7972
Business Hours: Sun – Mon 6:00 AM To 9:00 PM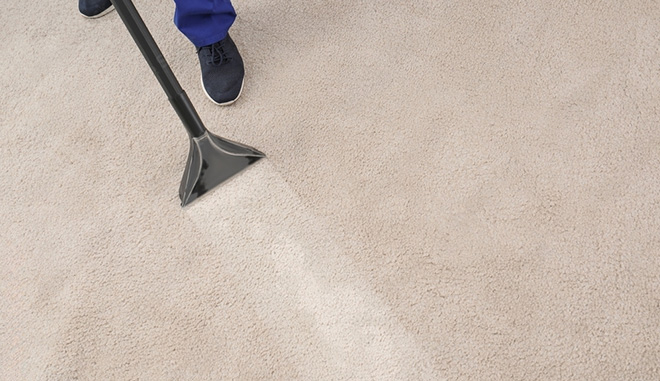 Eco-Friendly Practices: Commitment Of Micks Carpet Cleaning
Our commitment to using eco-friendly cleaning products underscores our dedication to both customer well-being and environmental sustainability. By opting for eco-friendly cleaning solutions, we prioritize the health of our customers, ensuring their indoor spaces are free from harmful chemicals and toxins. Simultaneously, we play a significant role in reducing our environmental footprint. Eco-friendly products are biodegradable and typically produced with renewable resources, lessening the impact on ecosystems and conserving natural resources. This approach aligns with our responsibility to promote a cleaner, healthier environment for current and future generations, all while delivering safer, high-quality carpet cleaning Melbourne services to our valued customers.
Our Service Areas In Melbourne
Micks Carpet Cleaning serves Melbourne and the surrounding suburbs of Melbourne with top-quality and eco-safe carpet cleaning services. We are the one such option among all that you can trust in Melbourne for human and pet-friendly service. Our team can easily reach you in VIC's Northern, Southern, Western And Eastern Suburbs. People in CBD areas can also get benefits from our services. So, if you are looking for a carpet cleaner anywhere in Melbourne just give us a call.