Top Level Upholstery Cleaning Company At Your Nearby Location In Melbourne
Spills and stains on the upholstery are inevitable but you do not have to worry because you have our Upholstery Cleaning Melbourne team with you which is the top level upholstery cleaning services at your nearby locations where we keep track of cleaning cycles for your home as well as your office. We start the process with an inspection then our team members will show an example of teamwork and do Steam Cleaning for the removal of stubborn stains and spots with the help of application of heat. If after this Stain Removal does not occurs then other methods may also be used and the Deodorisation process is done for the removal of Bad Odour and the upholstery is then Sanitised for complete Mould Removal and at the end our experts will apply a Fabric Scotchgard Protection for enhancing protection to your upholstery. Hence, switch to our top level services in Melbourne.

Advantages Associated With Our Talented Cleaning Agents
Cleaned upholstery may increase the appearance of your home and you can maintain delicacy. So, if you are searching for best cleaners then we suggest you go for our Upholstery Cleaning Melbourne team who proved themselves as the best cleaners in the whole of Melbourne. If you go for this company you may got various advantages which are given below:

Healthy and dust-free atmosphere
As upholstery cleaners go deep into the fibres of any upholstery during the cleaning process and so removes all the dust completely and make your home or the whole property dust-free and removes the causes of allergies and other respiratory issues, thus keeping you healthy.

Eliminate bad odours
Your upholstery absorbs various types of smells over time and thus makes your furniture release unpleasant odours. That is why, our upholstery cleaners remove all the smells including Pet Urine Odour from its fabric leaving your house smelling fresh for a very longer period of time.

Extend the life of your furniture
For making your furniture to live longer, it is very important to take care of it and so if you clean your upholstery with the help of our cleaners from time to time, it will extend the life of your furniture.

Facilitates better air quality
Cleaning upholstery with the help of our cleaners will remove all the dust, dirt, pollen and other debris which are responsible for causing health issues. Thus, elimination of these allergens leads to better air quality and provides a healthier life for your family.

Lessen the damage to your furniture
Absorption of dirt and debris for a longer period of time will provide place for the growth of microorganisms and various allergens which internally grow and damage your upholstery from inside. Therefore, our Upholstery Cleaning Services prevents the growth of allergens and lessens the damage to your furniture.
Common Sign Which Shows That Your Upholstery Needs Cleaning
Does your upholstery looks dirty and smells bad? You spent a lot of good times on your upholstery but with constant use and time, they collect a lot of dirt but sometimes you cannot be able to predict the correct time for cleaning of upholstery. Thus here are some of the common signs which shows you that now your upholstery needs cleaning:
Odour: If your upholstery smells bad when you sit over it then it is the time to understand that you should clean your upholstery now.
Visible stains: Many times, you spill wine, food, coffee, juice and various types of stains on your furniture. It is better to clean it at the time when it occurs but if not removed then hire our Upholstery Cleaning Melbourne team.
Old looking furniture: When light exposure and regular use makes your furniture wear them go for cleaning services.
Allergy symptoms increased: If you are experiencing more allergy symptoms than normal. To get rid of them, you have to get your upholsteries cleaned.
Pet hair: When pets are a part of your family and when you love them sitting in your upholstery then the hairs which shed gets embedded deep into the upholstery fabric and at this time it confirms that now you should hire professionals for deep cleaning of your upholstery.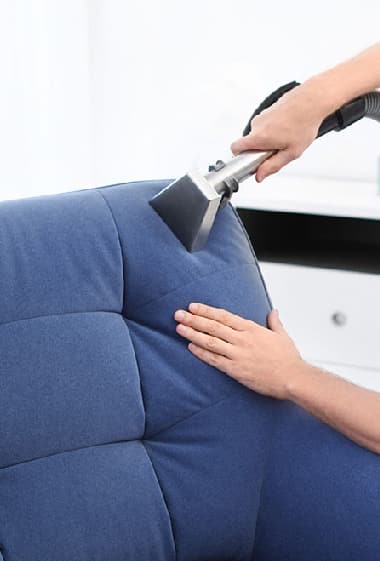 Our Professional Cleaning Process For Your Upholstery For Obtaining Best Results
As your upholstery appears bad and dull as the time goes on and so it is always beneficial to clean your upholstery with the help of professionals at least once or twice in a year or in two years. Our Upholstery Cleaning Melbourne professionals will help you to restore your furniture in its original position and maintain its former glory. The steps used by our professionals are explained below:

Upholstery steam cleaning
When you come to our Sofa Steam Cleaning experts, they will vacuum it, pre-treat the stains and then deep clean your sofa and other upholstery with the help of our advanced steam cleaner specially designed by our experts.
Dry cleaning upholstery
In this process, our cleaners blot the water-free solvent over your upholstery and saturate it with solvent and after the stain is removed, solvent is removed with the help of slightly damp cloth for best Upholstery Dry Cleaning.

Shampooing
This process involves the application of shampoo on the fabric of upholstery where stain and dirt are present and remove it with the help of damp cloth or other removers after cleaning.

Stain removal
For removal of various types of stains from your upholstery, a number of stain removers are used by our specialists which are safe and branded.

Odour removal
After the removal of stains, now it's the time to remove various types of bad odours from the upholstery and so our cleaners use various deodorising agents for the removal of these odours which depends upon the type of odours.

Mould Removal
Presence of moulds are not good for your upholstery as they not only clean your environment but also prevent your health and that is why our cleaners remove moulds from your upholstery completely.

Sanitisation and deodorisation
Both the processes are very essential for removal of moulds and unpleasant odours from your upholstery and so our professionals focus on both these processes.

Fabric scotchgard protection
At the end of the cleaning process, fabric scotchgard protection is applied on the upholstery as this is a fabric protector for prevention of your upholstery from dirt, debris and allergens and extends the life of your furniture.
Thus, hire our Professional Upholstery Cleaning team today.
Services Offered By Our Upholstery Cleaners In Melbourne
Our cleaning services are very high in demand because we do not compromise with quality anyhow and we fulfil every requirement of our customers with the help of the right equipment and procedures. Many services offered by our professionals which are explained under: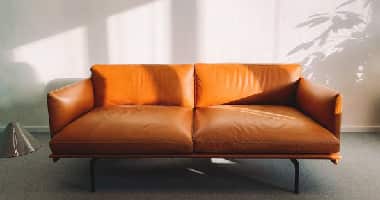 Leather or fabric sofa and upholstery cleaning
Whether your sofa or any other upholstery is made up of fabric or leather, there are some differences in the methods of their cleaning and as our cleaners are trained enough, they know this difference and make your upholstery like new. GIve us a chance to provide you with Leather Sofa Cleaning services.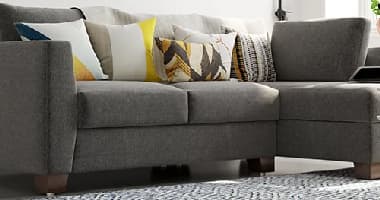 Fabric or leather chaise cleaning
Our services are provided differently for fabric or leather chaise cleaning. We help you out in your hard times and tackle those tough stains and clean them very effectively.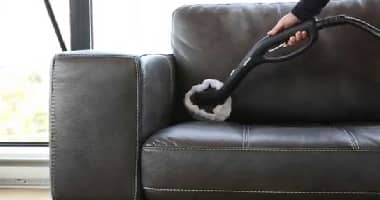 Fabric or leather lounge cleaning
You will get amazing results with all kinds of lounge cleaning whether it is fabric or leather and provide you with a luxurious lounge in the comfort of your family members.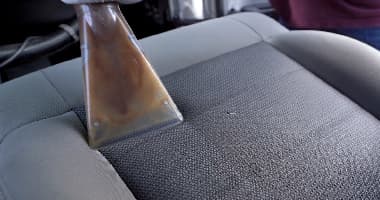 Fabric or leather seat cushion cleaning
Fabric upholstered seats are cheaper than leather upholstered seat cushions and they are cost effective and durable while leather seat cushions convey luxury and style and so techniques of cleaning leather seat cushions are more expensive than fabric upholstered furniture.
Leather or fabric couch cleaning
Couches are the symbol of comfort upholstery which relaxes you from the whole days of work and so we are readily available for you for your fabric or Leather Lounge Cleaning so that you will get your comfort back again quickly.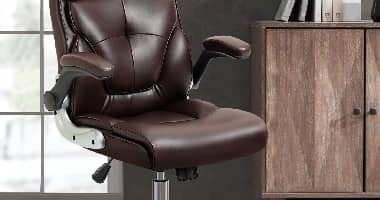 Office chairs leather or fabric cleaning
Cleaning of office chairs whether it is of leather or fabric are very crucial as it helps you in working the whole day with ease and in completing all your tasks and projects in an effective manner. Get us soon.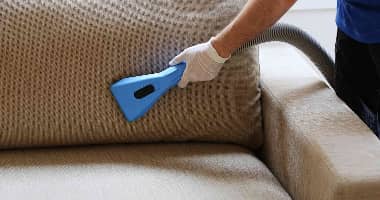 Leather or fabric armchair cleaning
Cleaning of leather or fabric armchairs are wonderfully done by our professionals as they can give their little contribution in maintaining the health of that old person who uses this armchair.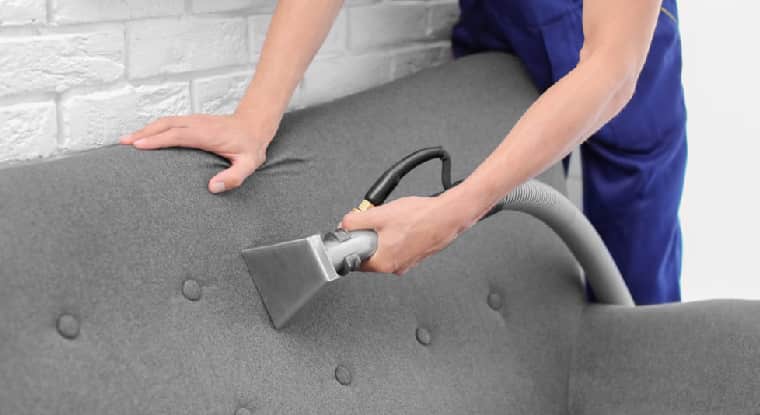 All services are provided by us in an outstanding manner. So, get an appointment as early as possible.
Call Us For Cleaning Of Different Stains On Upholstery And Furniture
It is a genuine fact that instead of putting a lot of effort into cleaning and maintaining your upholstery, it suffers from spills and stains. As there are many different kinds of stains which includes pet urine stains, coffee stains, wine stains, ink stains, oil stains, etc. Some stains are removed easily while some are stubborn and cannot be easily removed. Therefore, calling our Upholstery Cleaning Melbourne team will provide you with excellent services and remove all the stains as you cannot even predict that there will be any stinking stains. Call our professionals anytime within 24 hours.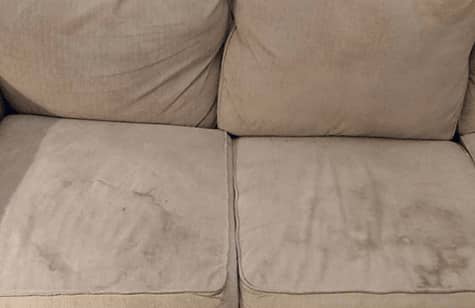 Why Should You Choose Our Team For Cleaning Your Luxurious Upholstery In Melbourne?
Upholstery not only provides you comfort and relaxation but it also shows your luxury values and maintains your status in the society. But if your upholstery is dirty and infected, it demolishes all the beauty and appearance of your upholstery and makes you unhealthy. Hence, outsourcing is the best solution for this and we are the best option to choose due to the following reasons:
Under budget service without any hidden charges: Our services are simple and allocated within your budget and no additional charges are there.
Safety procedures: As our employees effectively handle all forms of hazardous chemicals and provide safe services for every form of upholstery.
Experienced provider: We are an experienced provider of the Sofa Cleaning Melbourne team as we have 20 years of service.
Insured and certified professionals: We are insured so that you feel safe that your upholstery is protected with our services as we are certified from IICRC and established as a certified company.
Book An Appointment And Get Service Today For All Types Of Upholstery In Melbourne And Nearby Areas
Cleaning of your upholstery is a tedious task and so it is convenient to hire a service provider like our Upholstery Cleaning Melbourne team which performs a number of procedures to ensure your furniture looks sparkling. We are ready to serve you anytime in Melbourne and nearby areas and so you can get an appointment anytime and you will get services at the same day of your booking. You can schedule us for all types of upholstery cleaning as per your convenience.
Frequently Asked Questions
You can easily get free estimates over the phone or through our websites whichever you want..
Yes, ofcourse. We have many schedules free during holidays. You can take the benefit of our services throughout the year.
Yes, they are completely safe as we use eco-friendly stain removers.
We are fully insured and certified by higher authorities and so we are reliable.
We have specialised equipment which are specially designed for deep cleaning.