Hire Affordable Carpet Cleaning Sorrento Experts Today!
Keeping your carpets clean and hygienic is essential for maintaining a healthy environment in your home and business. If you're in Sorrento, our local carpet cleaning, stain removal, and sanitization services are available to help you keep your carpets in top condition. The professionals at our company offer a range of services, including carpet steam cleaning, which uses hot water and cleaning agents to penetrate deep into the fibres of your carpet and remove dirt, bacteria, and allergens. For delicate or fragile carpets, carpet dry cleaning can be a better option.
Stains and odours can also be a major problem for carpets, but with our carpet stain removal and carpet deodorization & odour removal services, you can have those pesky stains and bad smells eliminated. Carpet mould removal is also available, which is essential if you've experienced water damage or have high humidity levels in your home.
In addition to these Carpet Cleaning Sorrento services, we also offer carpet sanitization to help ensure your carpets are free from bacteria and viruses. This is particularly important for businesses that require a high level of cleanliness and hygiene.
Our local carpet cleaning, stain removal, and sanitization services in Sorrento provide a range of options to keep your carpets in top condition. With our expertise and professional equipment, you can rest assured that your carpets will look and smell fresh, while also being healthy for you and your family.
Enjoy 10% Additional Off
This Month On Every Booking
Our regular and first 100 new customers can enjoy the benefit of 10% Additional Off this month. This is valid for certain days only so do not miss the opportunity to grab the best cleaning services in the town at lowest prices. Additionally, you may get some extra services(T&C apply).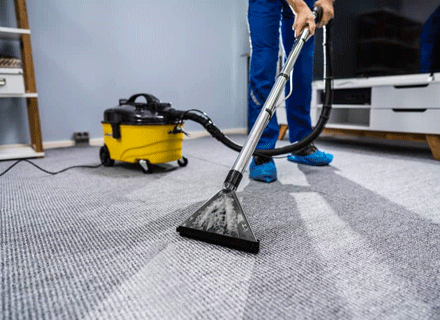 The Usefulness of Grooming your Carpet with us
Cleaning your carpets regularly is essential to maintain a healthy and hygienic living environment. With Micks Carpet Cleaning Sorrento, you can experience the benefits of a professional and thorough carpet cleaning service. Our 24/7 service ensures that we are always available to cater to your needs, and our local cleaning experts are well-equipped to handle any carpet cleaning job. With our fixed price guarantee, you can rest assured that you won't have to deal with any hidden costs. We also provide free and honest quotes to help you plan your budget accordingly. Our carpet cleaning service helps remove dirt, dust, and allergens from your carpets, making them look and feel fresh and new.
So, if you're looking for a reliable and efficient carpet cleaning service in Sorrento and surrounding areas, choose us for the perfect cleaning experience.
Various Stains That We Can Clear
Carpet stains are an inevitable part of life, whether it's due to spilled food, drink, or pet accidents. However, with the help of professional carpet cleaning services by our team, you can remove even the most stubborn stains from your carpet. Here are some common stains that we can remove from your carpet: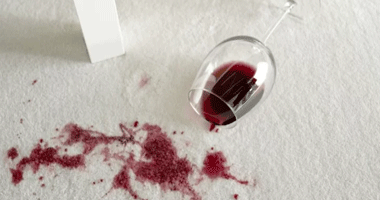 Wine and juice stains
Spilled wine or juice can be a nightmare for carpet owners. Our professionals can remove these stains without leaving behind any residue or odour.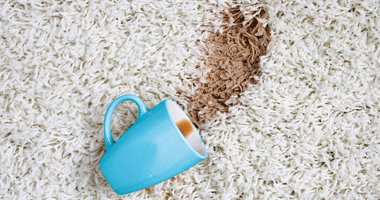 Coffee and Tea Stains
One of the most common stains found in carpets is coffee and tea stains. Our team uses specialized solutions to remove these stains without damaging the carpet fibres.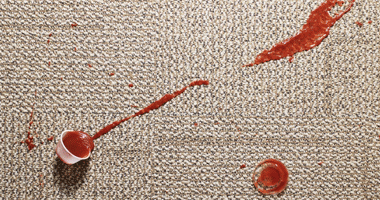 Blood Stains
Blood stains can be unsightly and challenging to remove, but our professional team has the experience and skills required to remove these types of stains effectively.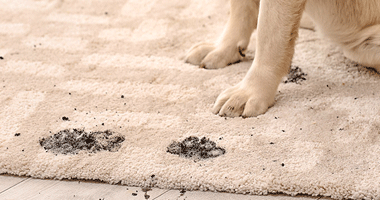 Pet Stains
Pet accidents can leave behind unpleasant stains and odours on your carpet. Our pet stain removal techniques are effective in removing even the toughest of pet stains.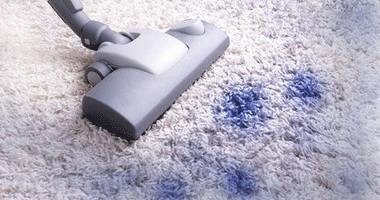 Ink Stains
Ink stains can be especially tough to remove, but our team has the expertise to remove them without causing any damage to your carpet.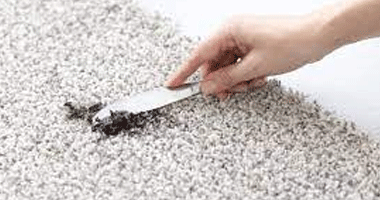 Grease and Oil Stains
Grease and oil stains can be difficult to remove, but our team uses the latest techniques and equipment to tackle even the most stubborn of stains.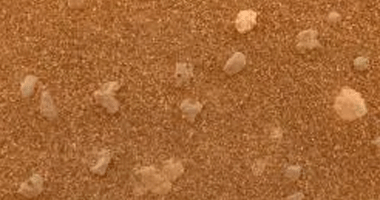 Dirt and mud stains
Dirt and mud stains can be especially challenging, but our team has the necessary tools to extract the stains and leave your carpet looking as good as new.
At Micks Carpet Cleaning Sorrento, we are committed to providing the best possible service to our customers
Carpet Scotchgard Protection That Lasts For Many Years
Protecting your carpets from stains, spills, and dirt is essential to maintain their quality and longevity. At Micks Carpet Cleaning Sorrento, we have certification developed by IICRC that is applicable for being a Carpet Cleaning Technician. We offer the best home and office carpet Scotchgard protection service that ensures your carpets stay clean and fresh for an extended period. Our carpet protection treatment creates a barrier against stains and soil, making it easier to clean spills and maintain the cleanliness of your carpets. Our Scotchgard service is effective and long-lasting, making it the best choice for those looking to protect their carpets from everyday wear and tear. We also offer carpet fabric protection, ensuring that your carpets look new for years to come. With our carpet stain protection, you can enjoy clean and fresh carpets in your home or office without worrying about stains or dirt.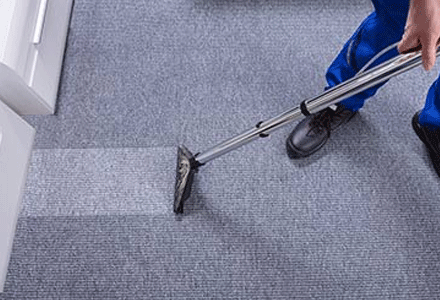 Same Day Carpet Cleaning And Emergency Carpet Cleaning In Sorrento
When it comes to maintaining the cleanliness of your carpets, prompt action is key. That's why we offer the Same Day Carpet Cleaning and Emergency Carpet Cleaning services in Sorrento. Our Same Day Carpet Cleaning services are a quick and convenient option for those who need their carpets cleaned on short notice. Whether you're hosting an event, expecting guests, or simply want to refresh the look of your home, our professional cleaners can come to your doorstep and get the job done efficiently.
Get End of Lease Carpet Cleaning in Sorrento
Moving out of a rented property can be stressful, especially when it comes to end-of-lease cleaning. Our Professional End of Lease Carpet Cleaning service in Sorrento can help ease the burden by ensuring your carpets are thoroughly cleaned to the highest standards. Our experienced team uses state-of-the-art equipment, high-quality cleaning agents, and effective techniques to remove stubborn stains, dirt, and grime. We understand the importance of getting your security deposit back, which is why we go the extra mile to ensure our carpet cleaning services meet the expectations of landlords and property managers.
FAQ'S
Professional carpet cleaning can help to improve the air quality in your home, remove allergens and dirt, and prolong the life of your carpet.
Our team of experienced technicians will do their best to remove any stains on your carpet. However, some stains may be more difficult to remove than others. We will advise you on the best course of action based on the type of stain and the age of the carpet.
Yes, professional carpet cleaning can remove pet odours from your carpets. We use special cleaning solutions that break down the odour-causing bacteria and neutralize the odour.
Reviews
Delivered exceptional results
"I recently used their professional carpet cleaning service in Kilmore and was blown away by the results. Their team is highly skilled and experienced, and they always deliver exceptional results. I would highly recommend their services to anyone looking for high-quality carpet cleaning solutions."
Highly skilled and professional team
"Their team is highly skilled, and professional, and always delivers exceptional results. I would highly recommend their services to anyone looking for high-quality cleaning solutions. They are the best local carpet cleaners,"
Impressed by their professionalism
"I have used same day carpet cleaning service several times now and am always impressed by their professionalism and attention to detail. Their team is highly skilled and experienced, and they always deliver exceptional results. I would highly recommend their services to anyone looking for high-quality carpet cleaning solutions."