Best Carpet Cleaning Company in Coburg, Victoria
If you're looking for a reliable local carpet cleaning service that can provide you with stain removal and sanitisation in Coburg, you can trust our professionals at Micks Carpet Cleaning Coburg. We offer a range of services to ensure your carpets are thoroughly cleaned, including carpet steam cleaning and carpet dry cleaning.
With our carpet stain removal service, we tackle tough stains like wine, pet urine, and coffee, leaving your carpets looking fresh and new. We also provide carpet mould removal to eliminate any harmful bacteria and fungi that can pose health risks to you and your family. Furthermore, our carpet deodorisation and odour removal service can eliminate any unpleasant smells, leaving your carpets smelling fresh and clean.
Without carpet sanitisation service can provide an extra layer of protection, ensuring that your carpets are hygienic and free from any bacteria or germs. You can enjoy a clean, fresh, and healthy environment, without the hassle of cleaning carpets yourself with us.
Enjoy 10% Additional Off
This Month On Every Booking
Our regular and first 100 new customers can enjoy the benefit of 10% Additional Off this month. This is valid for certain days only so do not miss the opportunity to grab the best cleaning services in the town at the lowest prices. Additionally, you may get some extra services(T&C apply).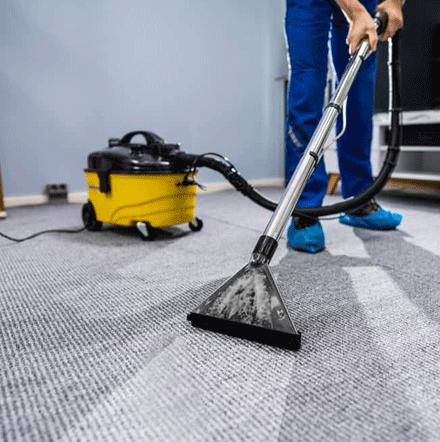 Different Stains That We Can Remove
Carpets can easily accumulate stains over time due to spillages, dirt, and pet hair, among other factors. The good news is that there are different stains that we can remove at Micks Carpet Cleaning Coburg. Below are some of the stains that remove them:
Coffee and Tea Stains: Coffee and tea stains are some of the most common stains found on carpets.
Blood Stains: Blood stains can be tricky to remove, especially if they have dried up.
Pet Stains: Pet stains are another common stain found on carpets.
Ink Stains: Ink stains can be quite stubborn, but we have the right techniques to remove them.
Grease and Oil Stains: Grease and oil stains can be a nightmare to remove, but our technicians have the right solution for such stains.
At Micks Carpet Cleaning Coburg, we have the expertise and equipment to remove different types of stains from carpets.
Our Recent Cleaning Gallery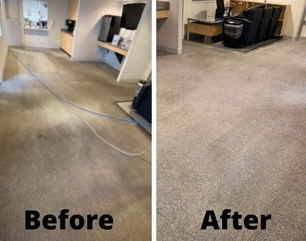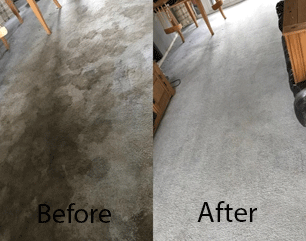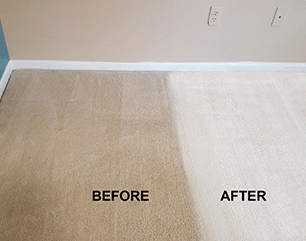 Why Is Our Carpet Scotchgard Protection Needed?
Our Carpet Scotchgard Protection service in Coburg is the ultimate solution if you want the best carpet protection for your home or office. We provide various carpet protection treatments such as Carpet Stain Protection and Carpet Fabric Protection, which guarantee that your carpets will remain clean and vibrant for an extended period.
Our Carpet Scotchgard service is designed to form a barrier against stains and spills, allowing for easy clean-up and significantly reducing the likelihood of permanent damage to your carpets. Our skilled technicians use the latest equipment to protect your carpets from all sorts of damage, including stains, spills, and everyday wear and tear.
We Can Help For End of Lease Carpet Cleaning in Coburg
If you're moving out of a rental property, it's essential to leave the place in pristine condition to get your security deposit back.
That's where our Professional End of Lease Carpet Cleaning in Coburg comes in. Our experienced team of professionals uses state-of-the-art equipment and effective techniques to deep clean carpets, removing stubborn stains, dirt, and odours.
Our end-of-lease carpet cleaning service is designed to meet the expectations of landlords and property managers, ensuring that you get your security deposit back. Don't risk losing your deposit due to dirty carpets.
Benefits of hiring experts from Micks Carpet Cleaning
Keeping your carpets clean is important not just for the aesthetics of your home, but also for your health. The carpet cleaning strategy by our team helps to get rid of allergens, dust, and dirt that can cause respiratory problems and allergic reactions.
By choosing Micks Carpet Cleaning Coburg, you can reap the benefits of our perfect carpet cleaning services, available 24/7. Our local cleaning experts can provide a service within an hour, ensuring that you get the cleaning service you need when you need it.
Additionally, we offer a fixed price guarantee, meaning you won't have to worry about hidden costs. We even provide free and honest quotes so that you can make an informed decision about your carpet cleaning needs.
So, trusting us for your carpet cleaning in Coburg is a smart investment in your health and home.
Serving Emergency Carpet Cleaning In Coburg
Our same-day carpet cleaning and emergency carpet cleaning in Coburg is an essential service that ensures carpets are always in top condition. In the event of a sudden spill, flood, or other damage, our carpet cleaning experts are available to restore carpets to their original condition. Our Same day carpet cleaning service is also available for those who need immediate cleaning services for events, parties, or unexpected guests. Our carpet cleaning company in Coburg uses the latest equipment and techniques to remove stains, dirt, and grime from carpets, leaving them looking clean, fresh, and hygienic.
Frequently Asked Questions
Professional carpet cleaning services have the expertise, equipment, and experience to thoroughly clean and remove dirt, dust, allergens, and stains from your carpets. They also have access to specialized cleaning solutions that can effectively clean your carpets without damaging them.
The frequency of carpet cleaning depends on various factors such as foot traffic, pets, allergies, and the age of the carpet. Most professionals recommend that carpets be cleaned every 6 to 12 months for optimal results.
The drying time of carpets depends on various factors such as humidity, air circulation, and the type of cleaning method used. Typically, carpets can take anywhere from 2 to 24 hours to dry completely.
Reviews
Delivered exceptional results
"I recently used their professional carpet cleaning service in Kilmore and was blown away by the results. Their team is highly skilled and experienced, and they always deliver exceptional results. I would highly recommend their services to anyone looking for high-quality carpet cleaning solutions."
Highly skilled and professional team
"Their team is highly skilled, and professional, and always delivers exceptional results. I would highly recommend their services to anyone looking for high-quality cleaning solutions. They are the best local carpet cleaners,"
Impressed by their professionalism
"I have used same day carpet cleaning service several times now and am always impressed by their professionalism and attention to detail. Their team is highly skilled and experienced, and they always deliver exceptional results. I would highly recommend their services to anyone looking for high-quality carpet cleaning solutions."