Most Promising Company For Professional Carpet Cleaning Services in Frankston
If you're looking for professional carpet cleaning services in Frankston Victoria, look no further than our Local Frankston Carpet Cleaners. We offer a wide range of carpet cleaning services to suit your specific needs. Whether you need carpet dry cleaning or carpet steam cleaning Frankston, we have the expertise to get the job done right. Our carpet cleaning services also include carpet stain removal, mould removal, deodorisation, and sanitisation. So, no matter what type of cleaning your carpets require, we can handle it all.
Micks Carpet Cleaning experts use the latest techniques and equipment to provide the best results possible. We start by inspecting your carpets and identifying any stains or problem areas. From there, we use our knowledge and experience to choose the best cleaning method and products for your specific needs.
Our carpet steam cleaning service uses hot water extraction to deep clean your carpets and remove any dirt or stains. On the other hand, our carpet dry cleaning service is perfect for delicate or sensitive carpets. Our team of experts will also remove any unwanted odours or smells from your carpets, leaving them fresh and clean.
We also offer carpet sanitisation, which is especially important for households with young children, pets, or allergy sufferers. We have a team of experts who use special products and techniques to remove any bacteria, viruses, or other harmful contaminants from your carpets.
Enjoy 10% Additional Off
This Month On Every Booking
Our regular and first 100 new customers can enjoy the benefit of 10% Additional Off this month. This is valid for certain days only so do not miss the opportunity to grab the best cleaning services in the town at the lowest prices. Additionally, you may get some extra services(T&C apply).
Distinguishable Carpet Stains That We Can Remove
As a professional carpet cleaning company, Micks Carpet Cleaning in Frankston has extensive experience in removing various stains from carpets. Here are some of the most common stains we can remove: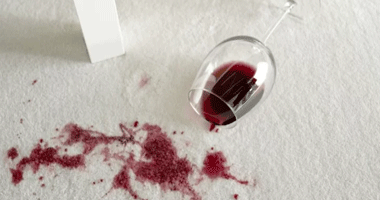 Wine Stains
Spilled wine can quickly ruin a carpet, but our team can help. We use specialized stain removers and cleaning methods to lift the wine out of the carpet fibres, leaving your carpet looking great.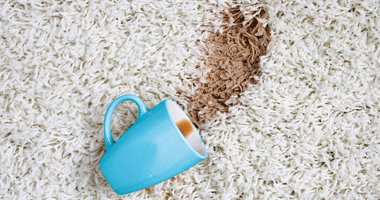 Food Stains
Whether it's spaghetti sauce, coffee or juice, food stains are a common occurrence on carpets. Our team uses effective cleaning solutions and techniques to remove these stains and leave your carpet looking as good as new.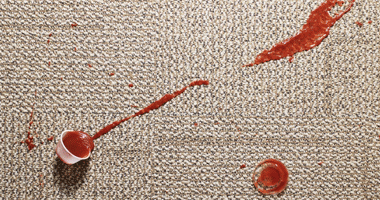 Blood Stains
Blood stains can be tough to remove, but our team has the tools and expertise to get the job done. We use specialized cleaners and techniques to eliminate blood stains and restore your carpet to its original condition.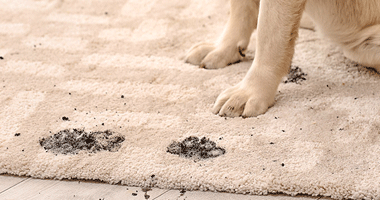 Pet Stains
Pets can sometimes have accidents on the carpet, leaving behind unpleasant stains and odours. We use specialized cleaners to eliminate pet stains and odours, ensuring that your carpet is clean and fresh.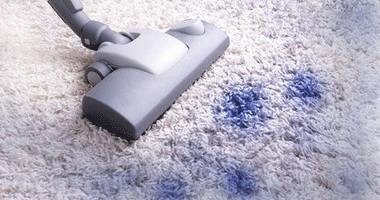 Ink Stains
Ink stains are a common problem in homes with children, but they can also happen in offices and other work environments. We use specialized solutions and techniques to remove ink stains from carpets without damaging the fibres.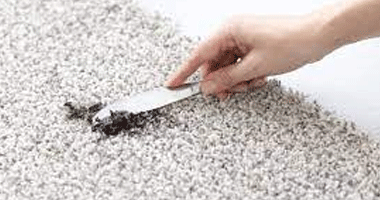 Oil and grease stains
Grease and oil stains can be tricky to remove, but our experts have the skills and equipment to tackle even the most stubborn stains.
Our Recent Carpet Cleaning Gallery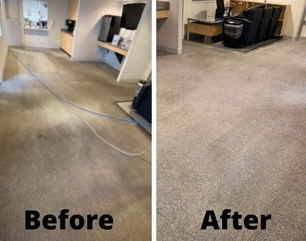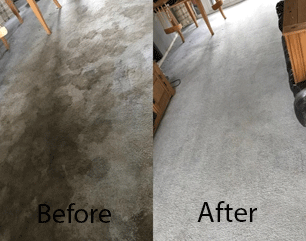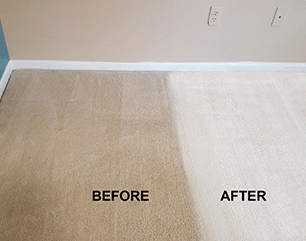 Add More Life To Your Carpets With Scotchgard Protection
We at Micks Carpet Cleaning in Frankston are proud to offer premium home and office carpet Scotchgard protection services. Our professional carpet protection treatment provides an additional layer of safeguarding to your carpets, effectively preventing spills and stains from seeping deep into the fibres.
By utilizing our Carpet Scotchgard service, a specialized formula is applied, forming a defensive shield around the carpet fibres, preventing dirt and stains from clinging to the carpet surface. We also offer Carpet Fabric Protection, which keeps your carpets looking cleaner for longer, reducing maintenance requirements and keeping them in pristine condition.
For areas that experience high foot traffic or households with pets and children, our Carpet Stain Protection service provides long-lasting protection against stains, dirt, and spills. If you want to maintain the brand-new look and feel of your carpets, our carpet Scotchgard protection service is the ideal solution.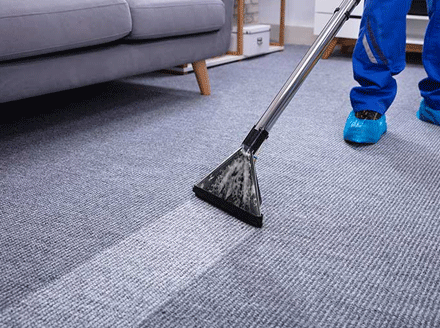 No Dispute End of Lease Carpet Cleaning in Frankston
When it comes to vacating a rented property, one of the most demanding requirements is leaving the carpets in pristine condition. Fortunately, our Professional End of Lease Carpet Cleaning service in Frankston aims to alleviate the stress of the process. Our highly experienced cleaning professionals use top-grade cleaning agents, cutting-edge equipment, and advanced techniques to perform a thorough cleaning, leaving the carpets fresh and spotless. Our services are customized to satisfy the standards of landlords and property managers, enhancing your prospects of retrieving your security deposit.
Always On Time: Hire Emergency Carpet Cleaning In Frankston South And Nearby Suburbs
If you're a resident of Frankston South, you'll be pleased to know that you can access same-day and emergency carpet cleaning services for your home or office. These services are designed to meet your urgent needs, especially when unexpected spills or accidents occur.
With our same-day carpet cleaning service, you don't have to wait for days or weeks to have your carpets cleaned, especially if you have a party or an event coming up. Emergency carpet cleaning is particularly useful in case of floods, storms or other disasters that damage your carpets. You can trust professional carpet cleaners to respond promptly to your needs and restore your carpets to their original condition.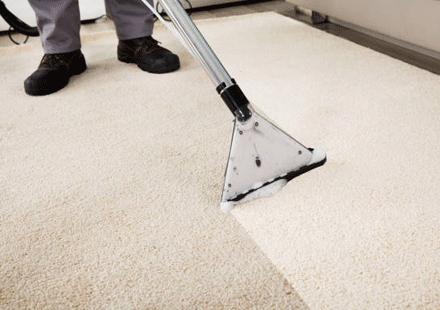 Benefits of Cleaning Your Carpet With Us
Cleaning your carpets regularly with Micks Carpet Cleaning Frankston has numerous benefits.
Firstly, we ensure that your home or office is free of dirt, dust, and allergens that can cause respiratory problems.
Additionally, the use of our 24/7 service means that you can have your carpets cleaned at any time that is convenient for you.
Our local cleaning experts provide quick and efficient services within 1 hour of booking.
Moreover, with our fixed price guarantee, you are assured of receiving quality services without any surprise charges.
You can also get free and honest quotes that help you plan and budget for your carpet cleaning needs.
FAQ'S
Yes, we use safe and environmentally friendly cleaning solutions that are non-toxic and free of harmful chemicals. Our solutions are safe for pets, children, and adults.
We ask that you move small, delicate, or valuable items from the carpeted areas. We will move furniture such as chairs, tables, and sofas, but we do not move heavy items such as beds and dressers.
The drying time varies depending on the type of carpet, humidity, and airflow. Typically, carpets will be dry within 4-6 hours, but it could take up to 24 hours for the carpets to fully dry.
Reviews
Delivered exceptional results
"I recently used their professional carpet cleaning service in Kilmore and was blown away by the results. Their team is highly skilled and experienced, and they always deliver exceptional results. I would highly recommend their services to anyone looking for high-quality carpet cleaning solutions."
Highly skilled and professional team
"Their team is highly skilled, and professional, and always delivers exceptional results. I would highly recommend their services to anyone looking for high-quality cleaning solutions. They are the best local carpet cleaners,"
Impressed by their professionalism
"I have used same day carpet cleaning service several times now and am always impressed by their professionalism and attention to detail. Their team is highly skilled and experienced, and they always deliver exceptional results. I would highly recommend their services to anyone looking for high-quality carpet cleaning solutions."