Enjoy The Service Of The No.1 Flood Damage Restoration Team In Melbourne
When you are dealing with water leakage or when due to weather changes, a flash flood occurs then it is not an easy task and you are not able to control it. At this time, you should take help from the technicians of our Flood Damage And Restoration Melbourne team which is awarded the top provider of flood damage cleaning services across the whole of Melbourne and in nearby areas. We work tirelessly in residential and commercial properties and repair your flood damage without any gaps in our services. Our team provides advanced services. We not only treat moulds, remove standing water and restore your property but also dehumidify and repair property damages. Hence, dial Micks Carpet Cleaning Melbourne now, if you are in a similar kind of problem. We take responsibility for flooded floor clean-up and restoration in Melbourne.
Impacts O

Impacts Of Floods
Floods not only damage your property but also cause a major impact on your health and this effect is not positive. It causes the following impacts:

Death or serious injury
Floods cannot occur with any warning and so anyone gets injured or killed with this and if they occur at night and this may result in many serious consequences.

Long-term property damage
Many big properties like homes or buildings may get damaged due to floods and mould growth occurs there in a very high amount. Vehicles get fully submerged and any other property shows irreparable damages.

Deposition of sedimentation and slit
Floods come at a very high pace and try to take with them everything but when the water level decreases, it leaves behind a very high amount of sand and slit and also many other debris which cannot be removed with ease.
Loss of infrastructure
Floods not only cause damage to the bigger projects like bridges and roadways but are also harmful for telephone, electricity, etc. which are very difficult to restore.

Uninsured homeowners
When your insurance cover does not include flood damage then it becomes very costly for you to restore it and so it shows a major impact.

Economic losses
Property damage ultimately leads to loss of money and work of business gets closed if floods occur at their offices which ultimately leads to economic loss.
Hence, for flood damage restoration call our Flood Damage And restoration Melbourne experts today.
Trust Our Professionals For Getting Benefits In Critical Situations Like Flooding
Flooding is a critical situation and it is not fixed, it occurs surprisingly and so to prevent from making this bad situation to become worse, you should trust our Flood Damage And Restoration Melbourne experts who never leave you alone whenever you are in an emergency situation and you call at the last minute. This Water Damage Restoration Company has a number of benefits which are as follows:
Immediate response and fast service: We understand the genuineness of the situation and know how it is essential to respond quickly when there is a lot of water damage. At this time we are acting like your helping hand and providing you with the fastest response and ensuring your cleanup process and drying out.
Access to state-of-the-art equipment: If you apply DIY procedures then you have to extend your drying time but in the case of our professionals, we have such specialised equipment which speeds up the drying time and works fastly to help your life back to normal.
Decrease the impact of damage: When you hire our services after dealing with floods, it helps you very much to prevent further losses and helps you to restore your home as quickly as possible and you take it like an investment.
Expert guidance: For handling an emergency like water damage, it should be very essential to get the guidance of our experts to get the job done perfectly without any serious long-term issues.
Safe cleanup: The most serious consequences of the flood are contamination and damage which affects the health of the family and so our Water Damage Cleanup experts are in high demand because they know about the risks after water damage and work accordingly to mitigate those risks.
Therefore, book our talented team as quickly as possible and save your flooded home or any other property.
Services Provided By Our Water Removal Company
Damages caused due to floods may affect your property or may cause interruption to the business which affects individual business operations. So, it is very crucial to restore such damages as quickly as possible. That is why avail of our Flood Damage And Restoration Melbourne team which offers the following services 24*7:

Wet carpet cleaning in Melbourne
Also known as hot water extraction in which the carpet is treated with a cleaning agent first pressure is applied. It cleans all the dirt and grime very quickly. Most widely used method but more expensive than dry cleaning. So, hire our team today.

Wet area drying Melbourne
Drying off the wetted area helps you in fast restoration and so this service helps you a lot and also helps in preventing you and your family from mould growth.

Flood water extraction Melbourne
Our specialists are experienced in removing flood water immediately to prevent potential health risks and to save your property from further damages.

Flooded floor cleanup Melbourne
Cleanup is a very daunting task after flooding and it can only be done by some professionals who have expertise in this work and so you should move towards our services as we prepare a proper plan for dealing with the damage and complete it safely.

Dehumidification and restoration
When water damage occurs from leaky plumbing or a flood then our skilled workers use restoration dehumidifiers for drying and restoring the environment as these humidifiers quickly and efficiently extract out water, providing drying easily and preventing harmful mould growth.

Deodorisation & sanitisation
It is the last step of our restoration process, in this step we remove all the bad odour coming out of your property due to water damage with our exclusive deodorising products and sanitise your place from getting contaminated to provide you with Water Damage Mould Cleanup services.
Hence, for flood damage restoration call our Flood Damage And restoration Melbourne experts today.
In Melbourne, What Will You Get As A Result Of Hiring Us?
Our Flood Damage And Restoration Melbourne team are serving the entire Melbourne and during this period, we perform several tasks like structural drying, wet carpet drying and cleaning, emergency water damage restoration, wood floor drying, mould remediation and odour removal, etc. but when our customers trust us and hire us then we are ready with the following solutions for them:
Our talented personnel will take care of your property which gets damaged by water and try to restore it as quickly as possible.
We took the pre and post moisture reading to prove our effectiveness of work.
Our executives will then prepare an itemised report with a detailed quotation which covers all the recommended restorations.
Standing water will then be removed if it remains somewhere.
All the home accessories which include furniture, flooring and carpet will be dried quickly and restored to prevent water damage.
Deodorisation and sanitisation are carried out to remove all the contaminations and bad odours.
Electronics and equipment affected by water damage will be repaired speedily if possible.
At the last, the cleaning process is carried out and completed.
Hence, get our Water Damage Restoration services anyhow.
Our Complete Restoration Procedure For People Of Melbourne
When you are looking for the Best Water Removal Company then you are on the right track as we are serving the people of Melbourne for 20 years and producing effective results continuously without compromising our quality. For restoration, we with our whole team follow the procedure explained below:
Our team will first inspect the situation and point out the necessary markings.
Removes standing water and prevents further damage before drying.
Drying process with the help of dehumidifiers and other advanced instruments.
Complete the water removal process by monitoring water levels and repairing additional damages.
Sanitisation and deodorisation occur at the end of the process as post-water damage restoration.
Therefore avail of our Flood Restoration Services within a few hours of your bookings.
Why Should You Engage With Our Professionals?
Flooding may occur in many ways but in every way, it only causes destruction and damage. So, when this occurs, you should immediately go to hire a professional but here we want to give you suggestions that you should engage with our Flood Damage And Restoration Melbourne team you will obtain various benefits with our following features:

Certified technicians
Our Water Damage Repair technicians are certified by IICRC which demonstrates that they have immense knowledge to perform restorative work caused due to floods and complete understanding of its effects and techniques.

Great teamwork
Due to the great teamwork of our Water Damage Restoration Company, our workers always energise, orient and engage as a team to work effectively for getting the work done to provide satisfaction to our customers.

Locally operated In Melbourne
We are locally serving in Melbourne and provide Carpet Water Extraction services as the brand and leading service in Melbourne and we ensure you get your place back in its original condition in the least possible time.

Prices are mandatory
When this type of emergency occurs then you first think of a budget before calling professionals but in our Water Removal services, you do not have to worry as our prices are mandatory and can be affordable for every class of society.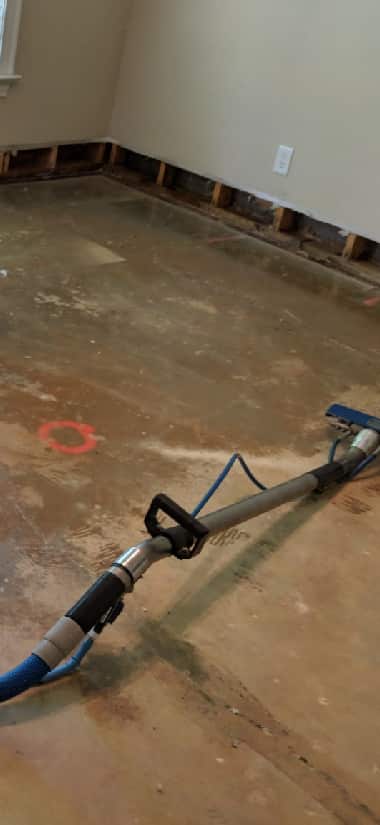 Frequently Asked Questions
Yes, because our technicians are highly skilled and trained for this work.
They are hard-working, dedicated and passionate about their work and place customer satisfaction as their highest priority.
Why not? Our services are open 24*7 and we are readily available every hour of the day throughout the year.