Hire The Best Leave The Rest: Micks Carpet Cleaning in Camberwell
If you live in Camberwell, Victoria and are in need of a professional carpet cleaning service, look no further than Micks Carpet Cleaning Camberwell. We offer a wide range of services that can help restore your carpets to their original condition. Our Deep Carpet steam cleaning Camberwell service is an effective way to remove deep-seated dirt and grime from your carpets. The steam cleaning process uses hot water and cleaning solutions to penetrate the fibres of the carpet, lifting dirt and stains to the surface for easy removal.
For carpets that are delicate or prone to shrinkage, we offer carpet dry cleaning. This process uses dry cleaning solvents to clean your carpets without using water, making it a safer option for delicate fabrics.
If you have stubborn stains on your carpets, our carpet stain removal services are perfect for you. Our experienced technicians use the latest cleaning techniques and solutions to remove even the toughest of stains.
We also provide mould removal services in addition to the rest of our services. Our company also provides carpet deodorisation and odour removal to freshen up your carpets and eliminate any unwanted smells.
Furthermore, we also offer carpet sanitisation services to ensure your carpets are free from germs and bacteria. With our thorough sanitisation process, we can help improve the overall hygiene of your home or business.
Enjoy 10% Additional Off
This Month On Every Booking
Our regular and first 100 new customers can enjoy the benefit of 10% Additional Off this month. This is valid for certain days only so do not miss the opportunity to grab the best cleaning services in the town at the lowest prices. Additionally, you may get some extra services(T&C apply).
Get The Perfect Treatment Solutions For Different Carpet Stains
Carpets are a popular flooring option due to their comfort and style, but they can be susceptible to stains. Fortunately, if you live in Camberwell, you can rely on us to remove a wide range of stains from your carpets. Here are some of the different carpet stains that they can help you remove: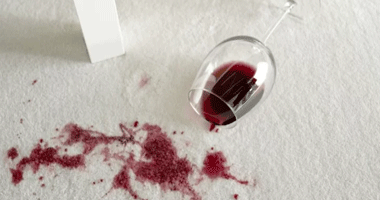 Food and drink stains
Whether it's red wine, coffee, or chocolate, food and drink stains can be tough to remove from carpets. As a professional carpet cleaning service team, we use specialized cleaning solutions and equipment to break down and remove these stubborn stains.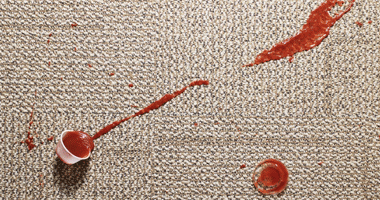 Blood Stains
Blood stains can be unsightly and difficult to remove, but our professional carpet cleaning services can use enzymatic cleaners to break down and remove these stains effectively.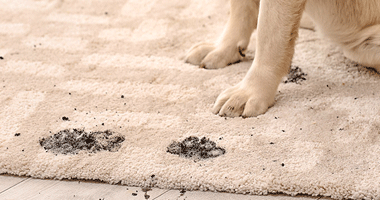 Pet Stains
If you have pets in your home, accidents can happen. Pet urine and faeces can leave unsightly stains and odours on your carpets.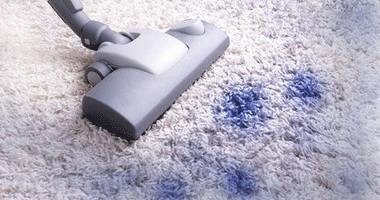 Ink Stains
Ink stains can be especially difficult to remove from carpets, but we have the expertise and specialized cleaning solutions to tackle even the toughest ink stains.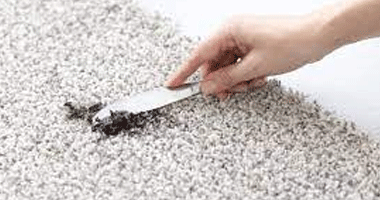 Oil and grease stains
Oil and grease stains can leave a noticeable mark on your carpets. We use powerful non-toxic cleaning solvents and hot water extraction techniques to remove these stains and restore the appearance of your carpets.
No matter what type of stain you're dealing with, it's essential to take action quickly to prevent it from settling into your carpets permanently. By relying on our carpet cleaning services in Camberwell, you can trust that your carpets will be restored to their original condition, no matter what type of stain you're dealing with.
Check Our Recent Carpet Cleaning Work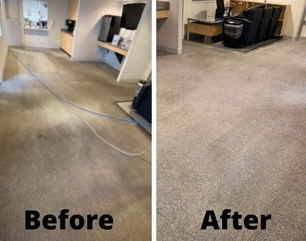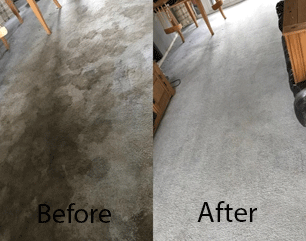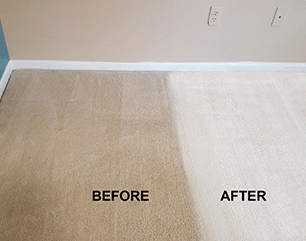 Carpet Cleaning Process For Sureshot Outcomes
Inspection: We begin by inspecting the carpet to identify its condition, any specific areas of concern (stains, high traffic areas, etc.), and the appropriate cleaning method.
Vacuuming- Dry vacuuming is the next step we take when it comes to carpet cleaning. Vacuuming is done at least once or twice preferably with a vacuum that has a HEPA filtration system.
Steam Cleaning- In steam cleaning, we use cleaning agents, machines, agitation, and extraction to clean out your carpets. We give you the added benefit of using products that are friendly to you, your family, and your pets but are very effective in the removal of dust mites, mould, and other allergens.
Dry It Out Completely- It is necessary to keep your carpet dry and moisture-free. It does depend on the type of fabric and the ventilation in how much time it takes to dry the carpet completely.
Sanitisation & Deodorisation: It is a great feeling when your stylish and luxurious carpet gives a feeling of comfort and peace of mind. You will only experience it when your services include steam cleaning and finish with sanitisation and deodorisation.
Fabric Protection(Optional): This is an optional but very helpful service to include in the process for long-lasting carpets. It is the ultimate way to protect your carpet against stains and spills.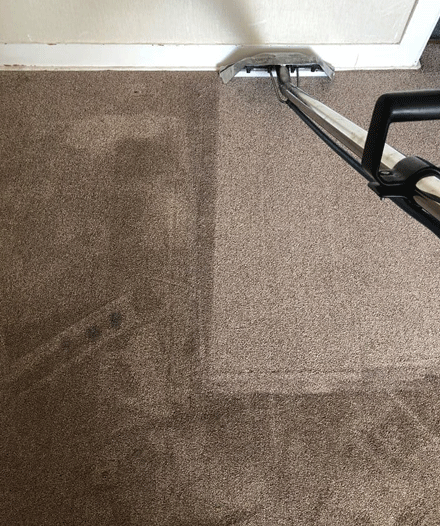 Most Reasonable Home and Office Carpet Scotchgard Protection in Camberwell
Carpet protection is a crucial aspect of maintaining the longevity of your carpet. With regular use, carpets are subjected to various spills and stains that can be challenging to remove. That is why many homeowners and office managers in Camberwell are opting for Scotchgard protection for their carpets.
Carpet protection treatment is a procedure that utilizes a specialized solution applied to the carpet fibres. It creates a protective layer that safeguards carpets against spills and stains, enhancing their durability and appearance. On the other hand, Carpet Stain Protection is commonly referred to as Scotchgard. It has been in the market for many years, proving to be highly effective in protecting carpets from stains and spills. The solution creates a protective barrier, which prevents spills from penetrating deep into the carpet fibres.
Professional teams that provide Carpet Scotchgard service use specialized equipment to ensure that the solution is evenly applied to the carpet fibres. This creates a long-lasting protective layer that safeguards carpets from spills and stains. Carpet Fabric Protection goes beyond protecting carpets from spills and stains. This service utilizes a specialized solution to safeguard the fabric of carpets, ensuring that they remain clean and in good condition for an extended period.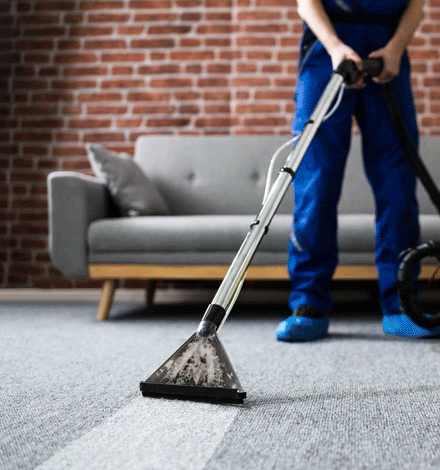 Hire Local Team For Emergency Carpet Cleaning In Camberwell
Our carpet cleaning teams in Camberwell offer same-day and emergency cleaning options to cater to urgent cleaning needs. Our professional cleaners use high-quality equipment and cleaning solutions to remove dirt, stains, and other debris from carpets, restoring them to their pre-damaged condition. Our same-day service is quick and efficient, while our 24/7 emergency service addresses unexpected situations such as water damage or flooding. We strive to provide peace of mind to our customers by providing fast, efficient, and effective carpet cleaning services.
Professional Bond Carpet Cleaning in Camberwell
When it comes to moving out of a rental property, it's essential to leave the property in a clean and tidy condition, and this includes ensuring that the carpets are in pristine condition. Bond carpet cleaning is an essential aspect of this process, and professional services are available in Camberwell to help you meet the requirements of your tenancy agreement. With our professional rented carpet cleaning service, you get experienced and skilled cleaners who use state-of-the-art equipment to clean carpets effectively, removing tough stains and dirt. These professional cleaners also use high-quality cleaning products that are safe for both the environment and the carpets, leaving your carpets looking and smelling like new.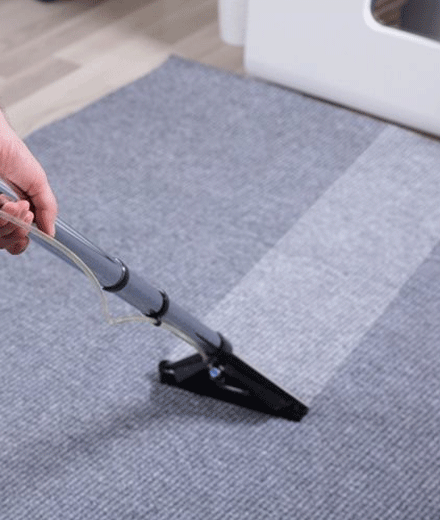 Why Choose Us For Your Carpet Cleaning Needs In Camberwell?
Carpet cleaning is an essential task that can help you maintain the appearance and hygiene of your carpets. At Micks Carpet Clean Camberwell, we offer a wide range of benefits when it comes to cleaning your carpets.
Firstly, our professional cleaning services ensure a perfect cleaning job, leaving your carpets looking clean and fresh.
Additionally, we offer 24/7 service that ensures that you can get your carpets cleaned at any time, without any delays.
With Us, you can expect prompt service within one hour, allowing you to get back to your daily routine in no time.
Our local cleaning experts are knowledgeable and experienced, ensuring that you get the best results for your carpets.
Furthermore, we have a fixed price guarantee meaning that you don't have to worry about any hidden charges or surprises.
We also provide free and honest quotes, allowing you to make informed decisions about the best cleaning option for your carpets.
FAQ's
We offer a wide range of carpet cleaning services, including steam cleaning, dry cleaning, stain removal, and odour removal.
The frequency of carpet cleaning depends on a few factors, including the amount of foot traffic, the presence of pets, and the general level of cleanliness. Generally, it's recommended to have carpets professionally cleaned every 6 to 12 months.
We use high-quality equipment such as hot water extractors and powerful vacuums to thoroughly clean carpets.
Reviews
Delivered exceptional results
"I recently used their professional carpet cleaning service in Kilmore and was blown away by the results. Their team is highly skilled and experienced, and they always deliver exceptional results. I would highly recommend their services to anyone looking for high-quality carpet cleaning solutions."
Highly skilled and professional team
"Their team is highly skilled, and professional, and always delivers exceptional results. I would highly recommend their services to anyone looking for high-quality cleaning solutions. They are the best local carpet cleaners,"
Impressed by their professionalism
"I have used same day carpet cleaning service several times now and am always impressed by their professionalism and attention to detail. Their team is highly skilled and experienced, and they always deliver exceptional results. I would highly recommend their services to anyone looking for high-quality carpet cleaning solutions."